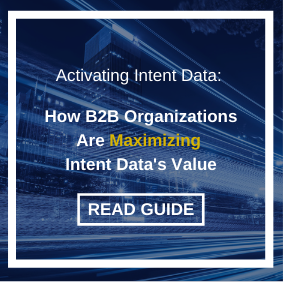 In partnership with Ascend2, Intentsify surveyed 289 B2B marketing professionals to better understand the 2021 landscape of intent data usage among B2B organizations. The guide, filled with key survey findings, also provides actionable steps on how to maximize intent data's value so you can get the most out of your investment.
Ready to Activate Intent?
Stay up to date with the latest content on intent data, demand generation, and marketing operations delivered right to your inbox.